REMEMBRANCE DAY
Sunday, November 11th
Sunday morning worship service will begin at 9:30am with special music
from our choir and GleeClub
Following our service we will travel to the Cenotaph
for the Remembrance Day Service
---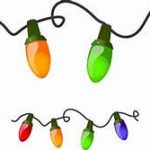 TOWN LIGHT UP NIGHT
Thursday, November 22nd
CHRISTMAS CRAFT SALE
Join us in the upper hall to start your Christmas shopping!
Many vendors with something for everyone
Enjoy the singing of carols from our GleeClub
We welcome any other young people who would be interested in joining us!
---
SANTA BREAKFAST
Saturday, November 24th
8 am til 10 am
ADULTS $10……..CHILDREN $5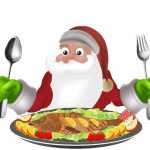 ---
BELLS OF GRACE BELL CHOIR
Sunday, December 2nd
10:30am Worship Service
Join us for worship and music ministry
---
DOFASCO CHOIR CHRISTMAS CONCERT
Friday, Decmber 7th at 7:30pm
An evening of Christmas music to warm your heart
While admission is free, a Love offering will be humbly accepted

---
MIDWEEK MEDITATIONS
Noon – 1pm on Wednesdays – Every Wednesday at noon the Sanctuary remains open for Midweek Meditations – a quiet time and space in the midst of our busy world.  Feel free to drop in for 10 minutes, 20 minutes, or even up to the hour.
---
FRIDAY MORNINGS
10:30 am we gather together for an in-depth study of John 15.  Membership is certainly not required, nor previous attendance.  Please feel free to join us in this safe space as we dig deeper into the Word.
---
SPIRITED DISCUSSIONS
– is a monthly gathering outside the walls of the church.  This is an informal get together that asks questions of living life in our communities while trying to follow God's will and God's Word. Join us at the Legion in Caledonia from
7:45 – 9:15pm on Tuesday, September 25th